Are you interested in making a difference?
The TOS works locally and internationally in such areas as -

education
social welfare & justice
healing
peace
animal concerns
the environment
emergency relief

Would you like to join us in our work? You will find more information and ways of getting involved on this website.
The TOS was founded to provide a framework in which people can engage in creative, practical and humanitarian action in a theosophical spirit. It offers opportunities for participation in activities promoting the First Object of the Theosophical Society - To form a nucleus of a universal brotherhood of humanity without distinction of race, creed, sex, caste or colour.

It also acts as a forum in which people may air their views on global affairs in the light of spiritual principles and the ideas of the theosophical philosophy - one source of unity beyond outward differences; the interrelatedness and interdependence of all forms of life; the ordered unfoldment of the cosmos in accordance with natural law.
---
Recognition of the unique value of every human being expresses itself in reverence for life, compassion for all, sympathy with the need of all individuals to find truth for themselves, and respect for all religious traditions.

— The Theosophical World View
---
TOS e-newsletter "TOS intouch.on-line" - The e-newsletter is emailed to subscribers regularly. Past issues can also be read on this website -
View e-newsletters
TIP: Refreshing your browser display - Sometimes when you re-visit a website you might not see any new changes because your browser is getting the data from your own computer, left from your last visit. If this might be so, click the browser's Refresh button. On recent browsers, that is the curly arrow on each browser tab.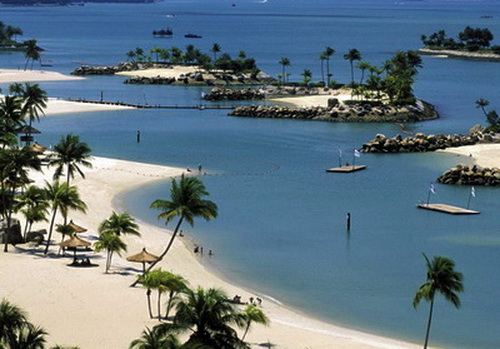 International Youth Conference 2019

The 3-day International Youth Conference, from 27th Dec to 29th Dec, was successfully completed with a total of 35 participants from different parts of India and the world. The main topics covered in the session related to Human Re-generation and Meditation, which were divided into 4 sessions each day. The sessions included a mixture of both theory and practical aspects.
(More... )

Unity of Life – John Vorstermans

New Zealand's National President of the Theosophical Society, John Vorstermans, reflects on the unifying aims of the Society in the light of recent extremist terrorism and includes a message from International President, Tim Boyd.
(More...)

TED Talk: 7 Beliefs That Can Silence Women – Deepa Narayan
Women's Empowerment is one of the TOS' foremost causes, hence we are highly honoured to feature Deepa's Ted Talk on our Newsletter. Of interest to TS/TOS members would be that Deepa is the daughter of former TS Vice President Surendra Narayan, and her mother was a former TOS India Director. Deepa Narayan is an international advisor on poverty, gender and development with more than 25 years of experience working at the World Bank, the UN and NGOs.
(More..)

---
TOS INTERNATIONAL CONFERENCE!
The Fourth TOS International Conference took place 9-11 August, 2018 in Singapore and was a smashing success! It was so wonderful to see so many of you. Those there got to renew old bonds and meet new friends. We learned a few things, had fun and got some business accomplished as well. The TS World Congress that preceded our conference was full of interesting speakers, working groups, entertainment and some of the best food ever seen at such an event. The highlight was when Vic Hao Chin praised the TOS in his presentation calling the TOS "the most important existing avenue for applied theosophy for the public."

Click country name for details of each branch...
Argentina
Australia
Bangladesh
Bolivia
Brazil
Canada
Colombia
Costa Rica
Dominican Rep.
England
Finland
France
Hungary
India
Israel
Italy
Kenya
Mexico
New Zealand
Pakistan
Peru
Philippines
Portugal
Puerto Rico
Singapore
Slovenia
Spain
Sweden
Tanzania
Ukraine
Uruguay
USA
Wales
Zambia
---