Welcome to the TOS in Hungary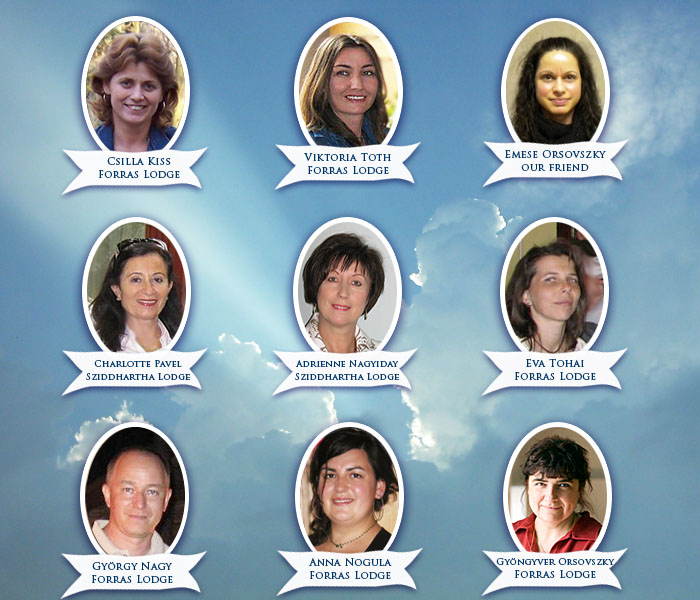 We extend a warm welcome to our youngest TOS group. It was started recently in Hungary under the coordination of Viktoria Toth and now Csilla Kiss. The group is a particularly interesting one in several respects.
First, it came into being specifically to support the work of a new branch of the TS, called Forrás (meaning 'source' or 'spring'), whose special focus is on showing theosophical teachings in action and on reaching out to other brotherhood-centred organisations. The TOS group is designed to lend support to both of the TS's Lodges in Hungary in fact, and welcomes members and friends from both. (The first Lodge's name is Sziddhartha.) It is very nice that the TOS is perceived as a source of support to the Hungarian TS in its work. Already a number of probing questions relating to the philosophy of service have been sent to the TOS International Secretary for exploration and key resource material has been sent in return.
Secondly, the groundwork for the TOS group has been done exceptionally conscientiously. Members first informed themselves thoroughly on the nature and functioning of the TOS as an international organisation working within the embrace of the Theosophical Society. Information on the spiritual side of service was translated into Hungarian and selected ideas integrated into the group's stated philosophy. Members participated in the formulation of formal statements of mission and objectives, as well as a plan for group training in the spiritual side of service. It is good to see such an in-depth approach at the birth of a group.
In fact the TOS group is not really our youngest one but more like a re-birth! Long time TS member, Adrienne Nagyiday, found an article by Annie Besant on the TOS in a 1924 Hungarian magazine Teozofia and learned that over eighty years ago the TOS used to operate in Hungary. Since then, more interesting historical material has come to light. It would appear that the TOS in England sent aid to Hungary after World War I to help in its rebuilding process. Mr Arthur Burgess, the organising secretary of the Theosophical Order of Service at the time, visited the TS in Hungary and encouraged the members to consider setting up their own TOS group – which they did. The records show that a meeting was held in early 1925 at which a Mr Alfred Reisch outlined Annie Besant's inspiration in setting up the organisation and her perception of the nature of its work. He explained Mr Burgess's approach and summarised what he himself had done to date in speaking with interested members and identifying the lines of service that attracted them.