News: Bazaar at Rome World Congress
HIGHLY SUCCESSFUL FUNDRAISING SALE
For your pleasure, here are some photos taken at the handicraft bazaar organised by the Theosophical Society in Italy at its World Congress in Rome in mid-July. The sale was organised to raise funds for three projects of the Theosophical Order of Service – in India, Chile and Tanzania. It was a huge success, thanks to the generosity of the Italian Section of the TS and the artistic talent of its members.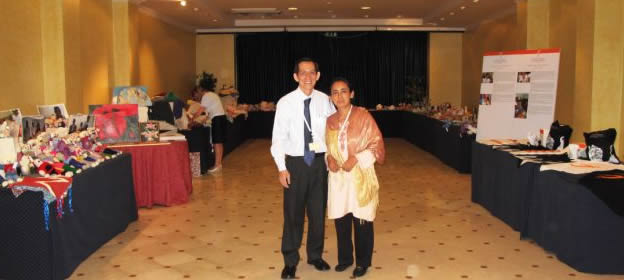 There were several long tables of clothing items, soft goods, jewellery, paintings and sculptures, handicraft and stationery – all hand made. Take a look at the photos to see the amazing variety of items. Above: the Bazaar hall with Vic Hao Chin and Rekha Nahar of the Philippines.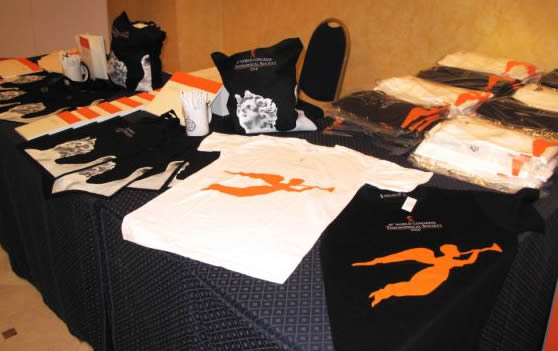 There was also a stand of Congress souvenir items (above) including pens, T-shirts, bags and notepads all with the Congress logo on them. They sold very well. It would seem that all these items were donated to the sale by the TS in Italy. What incredible generosity!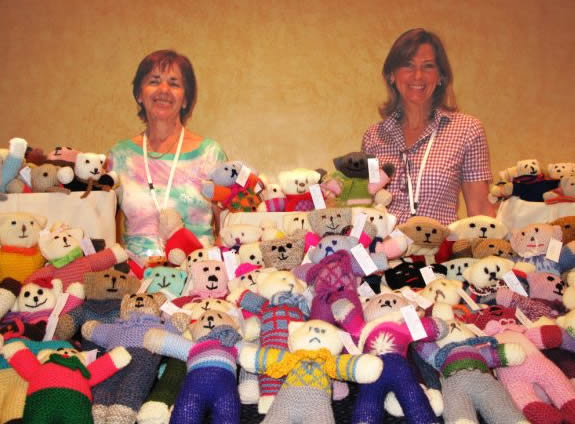 Maria and Rosella at the stand of teddy bears made by Italian TOS members.
Information about the activities of the TOS in Italy and around the world was on display in a number of languages. The Seeing Eyes for Everyone project of the TOS in Chennai, India was featured: it provides eye checks, glasses and operations where necessary for thousands of underprivileged children and adults. The Heart Babies project was also outlined: the TOS in Tanzania covers the incidental expenses of wee children sent to India for surgery. Each child receives a teddy bear for comfort (knitted by Italian Theosophists and friends). Some of the teddies knitted by the ladies of Milan, Forlì and Rome were sold to raise funds for the project and almost all the remaining ones were taken in the Congress participants' luggage to Tanzania, as well as to Kenya and Zambia for distribution to other children in distress.
Some of the Italian TOS people active at the bazaar -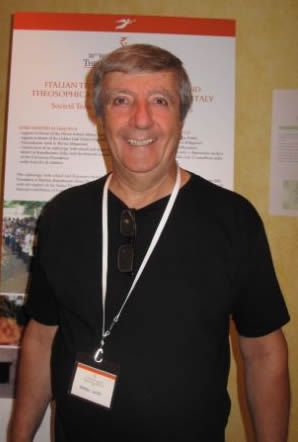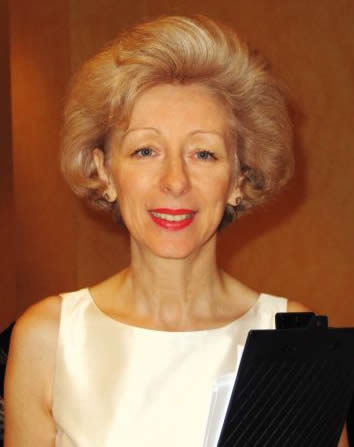 Luigi Marsi, Head of TOS Italy Patrizia Calvi Carla Nobis of Milan & her embroidery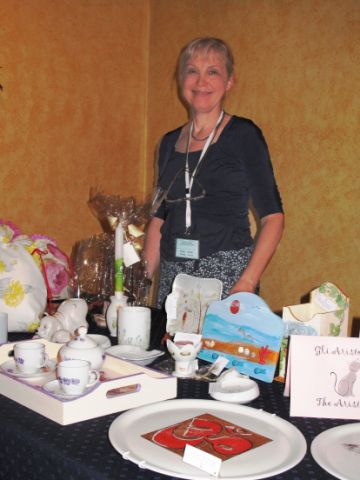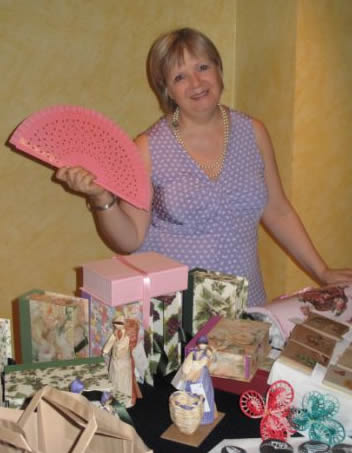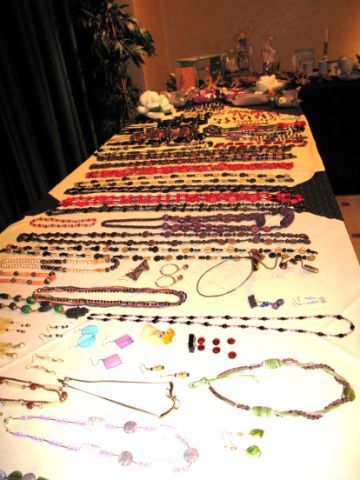 Graziella Manuela Jewelry for sale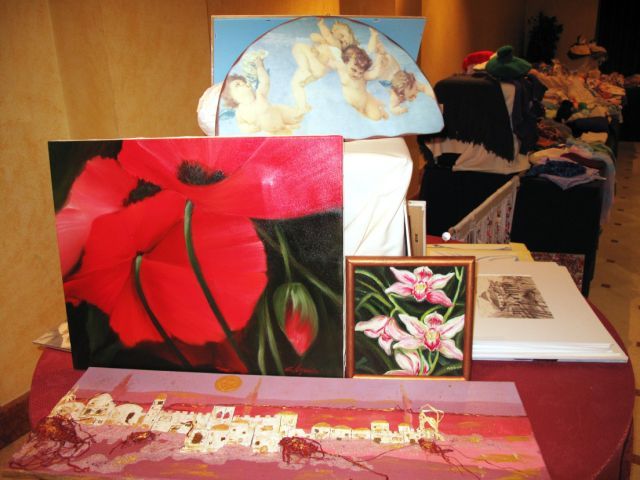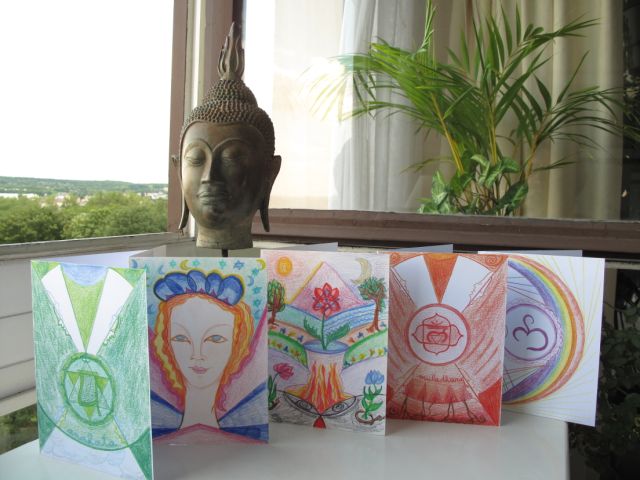 Paintings on sale Hand-made cards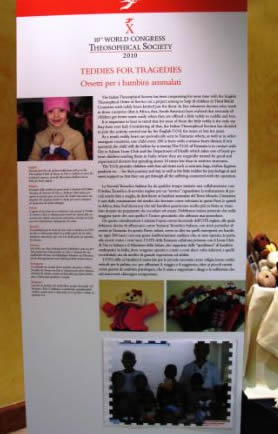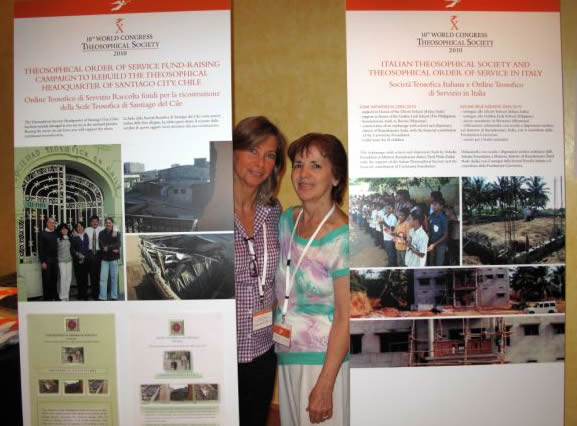 Some of the information panels about projects - with Maria & Rosella
Thanks to all who contributed their time and skills to the bazaar and thanks to the Congress participants for doing their shopping there. Quite a few kindly donated money in cash, saying they didn't have room for items in their luggage!